Eros Encounter!
From Staff Reports
LAUREL, Maryland -- API Reporters were handed the most astounding evidence yet that we are not alone in the galaxy. A disgruntled NASA scientist felt that NASA had gone too far in trying to suppress this latest evidence. This scientist (who wishes to remain anonymous for fear of retribution) smuggled a photograph that is absolute proof that Alien life forms do indeed exist.
During the course of a routine surface scan of the Eros asteroid by the research vehicle NEAR-Shoemaker, NASA scientist were shocked to discover what appeared to be a small grey man gesturing toward the research vehicle, . Our contact in NASA became disgusted with his colleagues reaction when they translated the alien's beckoning. Evidently one scientist sent a radio message to the alien that read, "Get a shuttle you bum!"
So far NASA has refused to return our phone calls.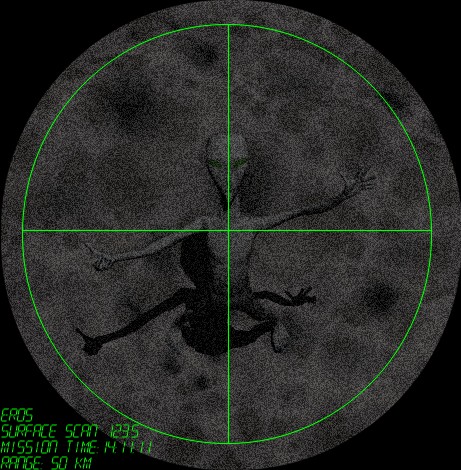 ---