General specifications for mRat #123-X.12

Model: Snoop-puppy-pup
Price: 2,500 cr
Engineer: Hacker P. Obliteration
Monthly Service Fee: 50 cr

---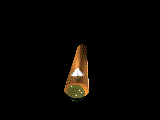 mRat #123-X.12 is power by a AAA, 12-volt paladium zinc alloy battery (yes, battery included!).
Check out mRat #123-X.12's advanced-> camouflage techniques!
In order to purchase an mRat #123-X.12 leave the following message on CIVNET:
And they called it puppy love...
You will be contacted by one of our agents.
HAIs cost extra! Our agent will discuss it with you at your first meeting.